Packaging and Box Design
Trukmann's provides a full range of packaging, kitting and assembly solutions.
As a result of the pandemic, many businesses are training remotely. With our custom solutions, we can produce and send training material kits in custom boxes directly to each of your staff. Our staff will handle every detail efficiently and cost effectively. We can even help with creative services. 
Custom 4 and 5 color box printing and fabrication
Content printing and sourcing
Sourcing of promotional items
Kitting, shrink-wrapping and fulfillment
Labeling, packaging and repackaging
With our attention to detail and skilled labor force, we handle the job quickly and cost effectively. No matter the size or complexity of the project, we have the technology, expertise, and equipment to get the job done for you.
Whether you need a box design or special packaging—or even something less common—our professionals can help you design and print an attention-grabbing piece that really stands out. Contact us today and learn more about the wide range of packaging options we have to offer.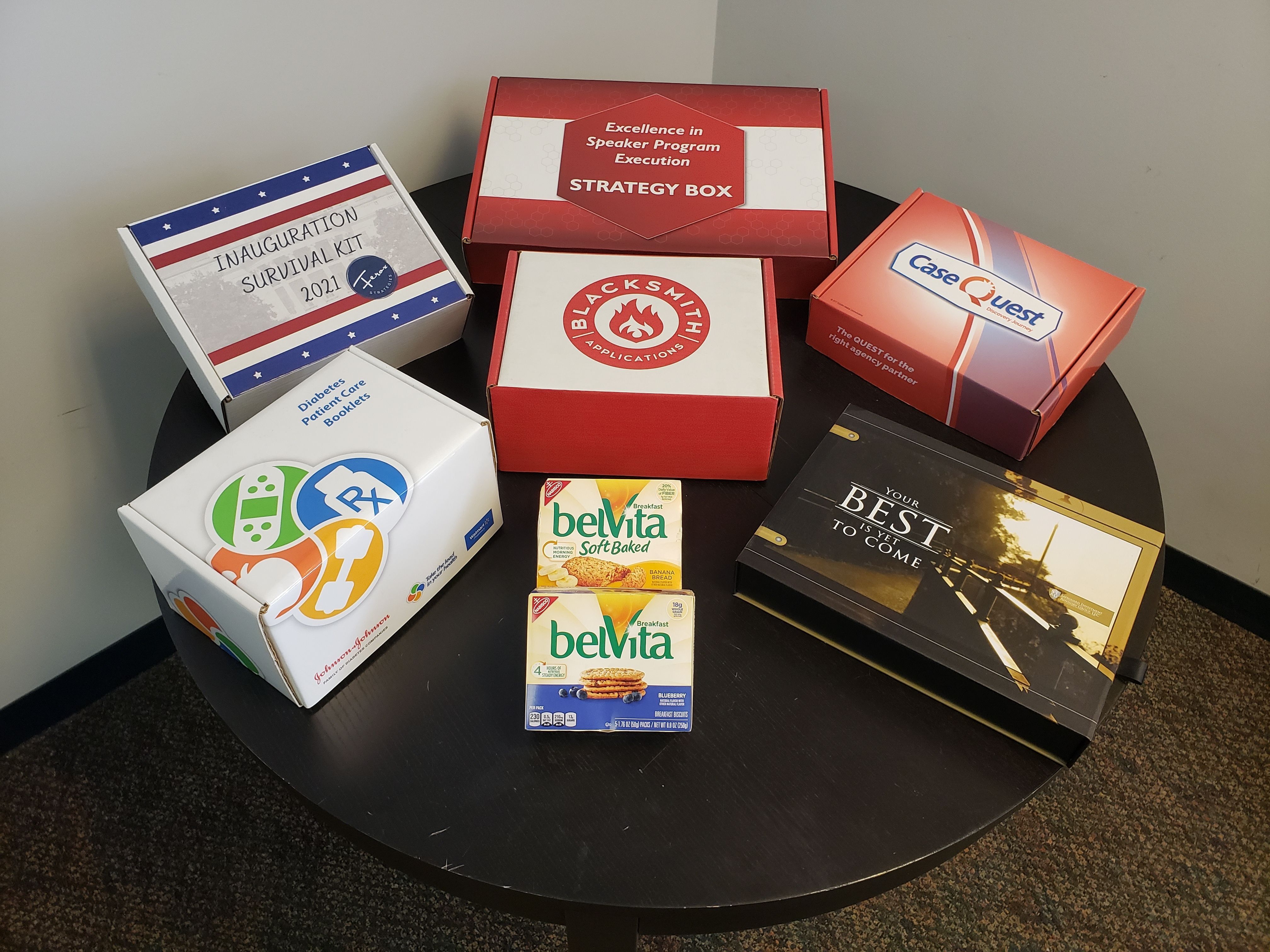 Request a Quote or Consultation