Custom Wall Paper
Turn your plain walls into an attention-grabbing message board for all to see with Custom Wall Paper or coverings.
Large wall murals breathe life into empty walls and spaces of your facility. Custom wall murals can have an extraordinary impact on both your customers and your employees.
We use the finest printing materials to help you create truly bold, eye-catching, and durable murals to enhance the indoor décor of your facility. Our wall murals are often used for:
Brick Wall Coverings Adhesive Vinyl Images can bring life to empty walls

Corporate Interiors  Create your environment in your public space

Restaurants Transform plain walls into a theme with rich color images

Wall Coverings Turn your lobby walls into an attractive interior display
Transform your bare walls into the centerpiece of your facility with your own custom images.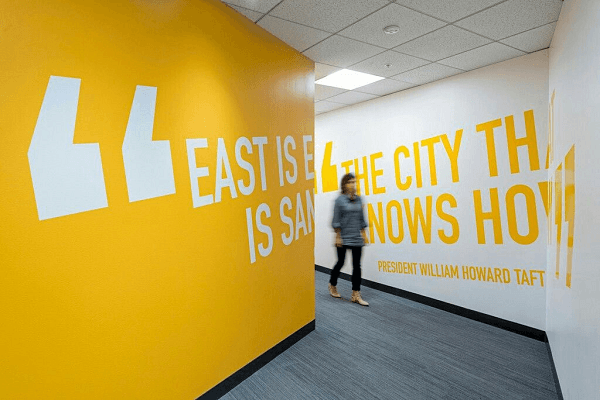 Request an Estimate!