Vehicle Wraps, Vehicle Decals, and More
...and We Can Help With Design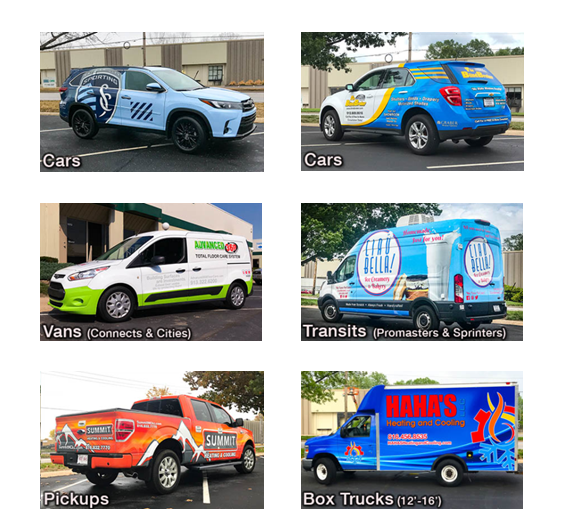 Vehicle wraps are a fantastic way to remain in the public eye while your vehicle is on the road. We have extensive expertise in vehicle wrapping and can help your business get noticed fast with a custom designed car wrap to fit your needs and budget. Some benefits of car wraps include:
Wraps are seen by more people and are much cheaper than advertising on TV or a billboard. What's more, vehicle wraps are a one-time cost for your business. Once the wrap is applied to your vehicle, there is no recurring cost to you, unlike radio or TV ads.
·         Brand awareness: our designs ensure your brand will create a long lasting impression in the minds of your potential customers
·         Vehicle wraps advertise your business night and day. As long as your vehicle is on the road, your vehicle wrap is providing non-stop advertising!
For additional, please fill out the form below and submit and we will reach out to you