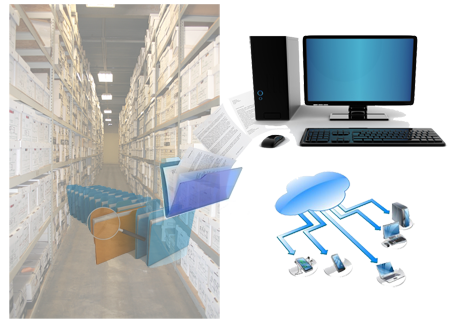 Document Management (EDMS) Systems
How quicky can you put your hands on your critical documents?
Vital documents like contracts, proposals, agreements, technical renderings and other content are crucial for success. Yet, many organizations have documents stored all over the place — on desktop computers, network drives, email, USB sticks and in various consumer file sharing sites.
Your mission critical documents are only effective if they can access them when you need them. The good news is the water is fine and it is the right time to jump in! With the maturation of cloud compution, the cost and concerns related to ongoing maintenance of networks, security and software have dissipated. They have been replaced by the benefits of:   
Version control, eliminating costs and mistakes associated with using the wrong version of a document or file
Instant access, saving valuable time otherwise spent searching for information
Access from different locations and devices enabling collaboration throughout your organization, giving you full access anywhere, anytime
Delivering better management of different document types, from technical renderings to sales materials
Fewer document retrieval questions and issues frees up IT to focus on other projects
If you are still longing to become "paperless" and are looking for a trusted hand to "lead you in", fill out and submit the form below for a risk free consultation.
Request a Consultation