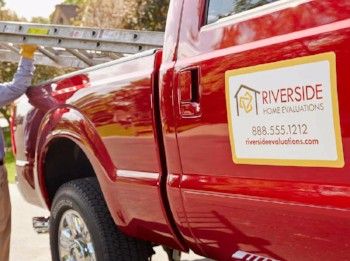 Vehicle Magnets
Get Attention With Personalized Car Magnets
Car magnet signs turn the road into your marketing space. Imagine your message in front of dozens, if not hundreds, of people everyday. It's completely possible with custom car magnets.
Car magnets are printed in full color to clearly display your company logos, the services your offer, and your contact information.
Any personal or fleet vehicle can quickly be transformed into a mobile billboard in seconds. Simply apply the magnet to a clean, smooth surface.
We have magnets for cars of all shapes and sizes. The selection ranges from 6"x12" to 12"x24".