Covid-19 - Stop the Spread
For the convenience of our fellow business people, Trukmann's has compiled a library of images from the US Center for Disease Control (CDC). From this library, you can order handouts, posters and banner stands for your business, school or institution. The pieces on this page coverhow to "Stop the Spread"of Covid-19. There is a link below to our other resource to promote battling the Covid-19 Coronavirus. 
We hope you find these useful and encourage you to forward this page to anyone you think it can help.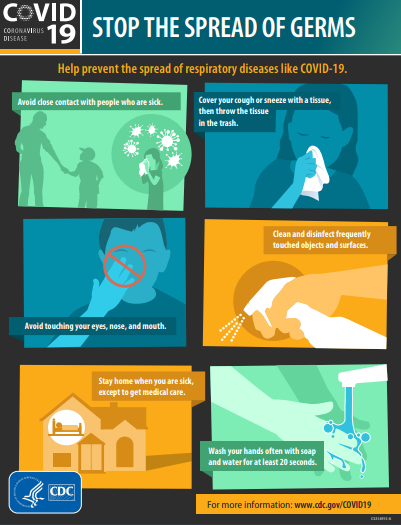 Select your resource from one or more of our options below.
---